I'm in love with all shades of white. I've always loved the look...ever since I saw Dr. Zhivago and that ice covered house (above) in the movie. As a result, I use a lot of white and off-white paint (insider's tip: keep your money in Rustoleum's Heirloom White).
Remember that mirror I showed you all?
Well, I asked your opinion and most of you said to paint it the off white, so here she is in all her chalk paint "Olde White" glory. Love it!
While I had the chalk paint out, I decided to paint some more things…a small mirror.
And…then, this little jewelry box that definitely needed some TLC. After I painted it, I distressed it a bit and added this pretty vintage cameo to the top. Of course, the inside looked pretty bad, so I decoupaged some scrap paper to the insides with Mod Podge. Just what it needed!
I had another little box that cried out for some chalk paint, so after painting it, I added a little wood embellishment and used some ink to liven it up a bit…again, I decoupaged the inside lid and added velvet paper (you can get this at Joanne fabrics) to the inside bottom.
These will go into my shop and to a craft show that I just decided to participate in.
Oh, and by the way, I am participating in the 31 Days of Hope auction over at the DIY Club. Read about the auction
here
. More about what I'll be donating in another post...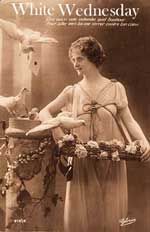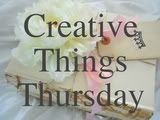 Linking to:
http://shadesofamberinc.blogspot.com/